Beware Of This Popular
Mystery Shopper Scam
There is a popular mystery shopper scam that has been going around for a while that you need to be aware of.
It involves someone operating as a mystery shopping company that pays you money to shop. The scam operators will send you a check that looks real. It may be from a real company. The amount on the check could be anywhere from $1000 to $5000 or more. It tells you go to a check cashing store and wire money to the scammer and keep a couple hundred dollars for yourself.
As you may have guessed, the check is not good. You probably won't have a problem cashing it, but it won't be long before it will bounce back to you. When that happens, your troubles begin. Many victims lose thousands of dollars on this mystery shopper scam.
Take a look at this SCAM email I received in October 2009.

Remember this when it comes to mystery shopping.
Mystery shopping companies will not send you any money until an assignment has been completed and properly submitted.
Mystery shopping companies want to see your report and approve it before they will pay you anything. Even if you have a mystery shop at a restaurant, you will not be given money beforehand to perform the shop. You may see mystery shopping ads boast that you can eat FREE at a restaurant. That's not necessarily true. You have to pay for your meal and get reimbursed for the allowance you're given. If your assignment says a dinner for two people for $35, then you must only have two people go to the restaurant and you'll be reimbursed up to $35. If your bill was $50, you'll only receive $35. If your bill was $33.14, you would receive a check from the mystery shop company for $33.14.
The bottom line is, if you receive a check in the mail from a mystery shopping company for services you have not performed, it's probably a mystery shopper scam.  The check is not real.  Ask questions and call authorities right away. They're hard to catch, but a few of these scam artists have been caught and prosecuted.
Mystery shopping scams frustrate mystery shopping companies.
Mystery Shopper Scam Alert:  You don't have to pay any money to become a mystery shopper!

Another mystery shopper scam that you will see is people charging you money to become a mystery shopper. Stay away from those people as well. What they're actually selling you is a list of mystery shop companies that you can apply to. They know that when you do a Google search for mystery shopping companies, you will end up with millions of matches. They just save you some time by packaging it into a profit for them.
You don't need to pay anyone for a list of mystery shop companies. I can give you a list for FREE and tell you which ones I've had a lot of success with by filling out the following form.
One thing to look for when you visit a mystery shop company website is the Mystery Shopping Providers Association (MSPA) logo. Not every mystery shopping company earns the MSPA honor.
Learn more about MSPA by clicking here.
The only thing you pay when you are assigned a shop is for the merchandise you buy. Most mystery shopping companies will require you to make a small purchase to get a receipt to prove you were at the right store at the right time on the right date. If you don't submit a receipt, you will not get paid for your work.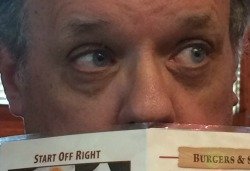 The amount for reimbursement will vary greatly. A restaurant assignment can reimburse you anywhere from $20 to $200 for a dinner for two. A retail store will be considerably less. I've been reimbursed as low as $1 on assignments. Of course, you will receive a fee for the retail shop, which could be $10 or more. The assignment usually tells you to purchase a small item, like a soft drink or candy bar. You get reimbursed only if your report is accepted. 
Click here to see a message about work-at-home scams, which includes mystery shopping.
I wrote a book about my experiences in the mystery shopping business.  This industry is always looking for new faces to visit different places.  The book (and eBook) is titled "Take That Job and Mystery Shop It!"