What Can You Do To
Pay Off Debt?
The tough economy of the last few years have been a tough time to pay off debt. As a matter of fact, the debt of many Americans has increased dramatically over the past 20 years.
The United States has the highest average of credit card debt in the world. Only one-third of all credit card bills are paid in full every month. That means a lot of people in this country are paying a lot of money and getting nothing in return. I call it donations to corporations.
Your goal should ultimately be to pay with cash and not put anything on credit. For many of us, that is much easier said than done.
I had overwhelming debt that just socked me in the gut every time I thought about it -- which was often. All the money I made went toward paying a credit card. Or a car payment. Or house payment. I owed everyone. If I needed to purchase something, I had to use a credit card and add it to my debt.
Debt is the worst four-letter word in the English language. Too many people suffer from it. It causes people to work under stress to support the family. That can burn you to a frazzle after a while.
My wife and I were faced with massive debt and struggled with it for a while. We did the following to try to pay off debt:
1. Move some credit card balances to a different card with a lower annual percentage rate. This worked for a while, but we were still faced with paying more than we made every month.

2. Took out a home equity loan. Tremendous help paying a lot of debt with a lower annual percentage rate. But, we were trying to put three kids through private school in a difficult economy. This was a few years before the great recession at the end of the first decade in this millennium.       

We had to take some more drastic action to pay off debt. There were a lot of companies out there that promoted consolidating debt and paying it off in two years.  Most of them required you to stop making payments on your credit cards.  After a few missed payments, the company would negotiate a lower interest rate on all of your cards.    
My wife and I were concerned about damaging our credit to the point that we couldn't purchase anything, even in emergencies. We talked to a lot of people about this idea.  We didn't find anyone who had high praise for this either (although I'm sure it's worked for some people.)  
Plus, bankruptcy was out of the question. We would pull our kids out of private school before doing that.
The struggle to pay off debt lingered on
My wife and I worked on a couple of network marketing programs for over 10 years to help pay off debt.  We made some money overall, but we couldn't build any momentum with most of them.  We purchased a website and promoted our last company through Search Engine Optimization (SEO).  We were starting to make some good money at that point. 
Then, the company was shut down.  It was called by some government officials as a "classic example of a pyramid scheme."  
My wife and I were in shock.  We had no idea that the company we faithfully trusted and received some residual income was a fraud.  We decided we didn't want to pursue any more network marketing opportunities ever again.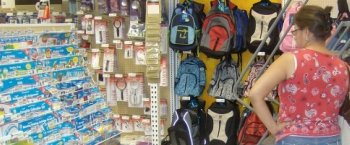 Mystery shopping was a venture I decided to pursue.  My wife would accompany me on some assignments, but this was my big project.  I would do a couple of simple mystery shops after work and before picking up my children from school.  We were starting to get ahead.
After a year of doing a bunch of written assignments, I began video mystery shopping.  I was making more money with video assignments and writing less narrative.  I eventually bought my own equipment and received more assignments.
Watch out for a popular mystery shopping scam from the Better Business Bureau.
Our Strategy
We were once again making more money than spending it every month.  Our strategy to pay off debt was to focus on one credit card at a time. 

My wife and I decided to pay off the card with the smallest balance first. We would pay the minimum balance on all the other cards except for that one. We would pay as much as we could on the card with the smallest balance. Once we paid that card off, we attacked another one.
We weren't concerned about the card with the highest annual percentage rate. We wanted to pay off a couple of cards in a short period of time to eliminate the number of bills to pay.
The important thing was that we saw progress after paying off a few cards.  Funny thing was that once a couple cards were paid off, those banks offered us a low APR for a balance transfer. We jumped all over that to reduce our donations to corporations every month.
We used the same formula for the other cards and saw our debt decrease steadily.
We had a few emergencies strike our plan. Our 14-seer air conditioning unit shut down for good in the middle of a hot Summer day. This was a major expense that we didn't plan for. We had to find someone that would accept a same as cash program or put it on another credit card and let the debt grow. After a couple of hours of sweating it out, we found a company that was able to help us. No interest for a couple of years. We decided to pay that bill next to avoid accrued interest after two years.
We were able to get back on track and we were paying off more cards. It was actually fun watching the debt decrease much more rapidly.
In the end, mystery shopping is what helped us pay off debt.
Of course, this approach won't be the answer for everyone.  We worked a lot of hours in our spare time to pay off debt.  However, it was worth it.  Mystery shopping is also a business opportunity that many people do in retirement.  
The mystery shopping industry is always looking for new faces to visit different places around the world.  You can learn more about how to start your own business from my book (or eBook) "Take That Job and Mystery Shop It!"