Mystery Shopping In Nevada
Mystery shopping in Nevada presents some interesting challenges to the industry. It's the only state in the union that requires you to pay to become a mystery shopper. You must have a work card through the Nevada Private Investigators Licensing Board (PILB) to be able to do mystery shopping in Nevada. 
Work cards are meant to regulate businesses that require a great amount of supervision. Mystery shopping is considered one of those businesses. The work card is up for renewal each year. 
If you are caught mystery shopping in Nevada without a work card, you can be fined as much as $2500.00 per occurrence. In addition, the mystery shopping company that made the assignment may be fined as well.  

Some mystery shopping companies are accredited to work in the state. Those that aren't have to work with one of the accredited companies to help with those assignments in Nevada.  

If a company has only a handful of assignments and won't spend too much time in the state, they may contact the Nevada PILB about working in the state without the same restrictions. The PILB must approve the request before any mystery shopping can be done.   

There have been occasions where a company was unaware of the mystery shopping in Nevada laws. They may unknowingly assign you to some jobs in the state. If you run into a situation like this, you need to alert your scheduler about the Nevada laws. You and the mystery shopping company can both be fined for violations.  

Initial Costs for a Work Card
I talked to a representative from the PILB about the procedure to purchase a work card. They told me that it costs $85 to purchase one. Once paid, a temporary card will be emailed to you within 7 to 10 business days. You can begin mystery shopping in Nevada with this provisional card.  
 You must have your provisional card with you at all times when you are mystery shopping in Nevada. 
You can expedite the temporary card by paying an extra $44 for a total of $129. You can receive that card in 2 to 3 business days. This is only if you need to start mystery shopping in Nevada right away. 

Other Expenses for Mystery Shopping in Nevada
There are three other expenses that the PILB will not do.  
 - You must be fingerprinted. 

 - You must have a color passport photo taken.  
 - You must pass a background check.  
All fees and expenses are tax deductible. Be sure to consult your local tax expert to see what you can and cannot deduct.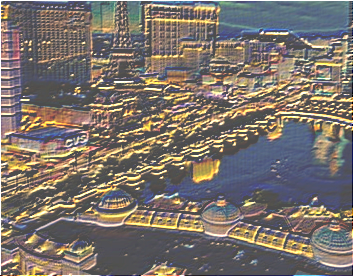 Learn more about income tax deductions for the mystery shopping business. 
Once the PILB receives the results of your fingerprints, a permanent work card will be mailed to you. That can take one to three months.  
When you have a work card in hand, you have the opportunity to work with multiple companies if you wish. The work card issued can only be used in Nevada. (You don't need a card of any kind for the other 49 states.)  

Some mystery shopping companies in Nevada have a minimum requirement of assignments you must do each month. This is to keep you in their database of available mystery shoppers. There usually is no maximum number of assignments you can do in a month. 

Nevada Private Investigators Licensing Board. You can request a list of companies you can work with as a mystery shopper under "public access." 

There are other occasions where a resident in Nevada does not need a work card for mystery shopping. If you live in Nevada, you can mystery shop in places outside of the state without the same restrictions.  If all of your mystery shopping is done outside of the state, you don't need a work card at all. 
Normally, you wouldn't have to pay any type of fee to start a mystery shopping business. You don't need a work card of any kind either. The state of Nevada is a different story. You need a work card and work with companies that have clearance to work in the state. 
The mystery shopping business is always looking for new faces to visit different places.  Learn how you can start your own mystery shopping business from my book, "Take That Job And Mystery Shop It!."  I also list close to 200 mystery shopping companies that you can click on their website and fill out an application.  There's information about each company and I indicate which ones I've had success with.