Apartment For Rental:
Extra Income For Mystery Shoppers
There are a lot of apartment for rental mystery shops available to people around the world.  There is so much demand that a few mystery shopping companies work exclusively with apartments.  Each assignment has a lot of specific information to sort through.  Some assignments require a phone call before making a visit.    
Apartment for rental mystery shoppers have to evaluate one of the sales consultants in the leasing office.  The management for rental properties want to know if their employees are giving accurate information and are asking the prospective buyer to sign a lease.  A consultant, in some cases, needs to ask the buyer several times to sign a lease.  

The directions for every apartment for rental mystery shops vary greatly from mystery shopping companies.  The easiest assignments are the ones where you don't have to call first and you can visit anyone in the office.  These are called "non-targeted" assignments.  You, as a mystery shopper, has to enter the leasing office and tell them you are looking for an apartment.  You have to make sure that you have a believable story to tell them why you're planning to move.  Once the presentation is completed, you fill out the online report.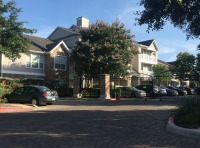 The most common assignments from most mystery shopping companies are the ones where you have to call ahead and try to reach a specific person in the office.  These are "targeted" mystery shops.  The phone call is usually recorded through a phone system set up by the mystery shopping company.  If you don't reach your target, you have to try again at a later time.  This part can be a bit challenging when you have to make several calls.  The objective is to not tip anyone off that you're a mystery shopping.
A few assignments will require the phone call only.  The client may have specific questions for the mystery shopper to ask during the phone call.  A visit to the community is not necessary.
Apartment For Rental Questionnaire
There are a lot of questions to answer on a questionnaire for apartment assignments.  Besides observations about the consultant, apartment for rental mystery shoppers have to remember details about the cleanliness of the property.  Is the landscape trim and the grass cut?  Is the swimming pool full of leaves?  
Part of the presentation of the sales consultants is to ask if you want to see an apartment.  The mystery shopper must say "yes" to this question.  If they answer "no," the mystery shopper will not get paid for the assignment.  

Once the sales counselor gives their presentation, they should ask you to lease an apartment.  Of course, you will not be renting an apartment.  The consultant may ask several times for you to sign a lease.  You have to say "no" until they end up giving you information and a business card.  For apartment for rental assignments, the mystery shopper has to keep track of the follow up calls.  Some companies won't allow you to submit your report until 3 to 7 days after your visit to allow for follow up calls, emails and post cards.  

Total time for the visit will vary between 15 to 45 minutes.  As with new home builders, apartment for rental mystery shoppers can't tell a consultant during a visit that they have to leave to pick up kids from school.  The mystery shopper risks not getting paid for their efforts if that is mentioned.

Hidden Video Assignments  
Sales Consultants for apartment for rental locations are usually aware that mystery shoppers will visit them.  The mystery shopping companies that I've worked with require people in the leasing office to sign a release form letting them know mystery shoppers will visit.  Some of those shoppers wear hidden video equipment.  Getting video and audio of a sales presentation helps the client learn more about how the sales consultant tries to lease an apartment.  They use these videos to train their people and tell them what they did wrong and what they did right.  

Why mystery shopping is legal. 
It's important to complete reports and meet deadlines in mystery shopping.  Any report that is incomplete, late, or missing a lot of details, may result in partial payment or NO payment for the work done.  
Not only does the mystery shopper lose out on the money, they may be banned from doing any more assignments with that company.  Mystery shopping is a legitimate business that wants people who are serious about each assignment.

When you're assigned a mystery shop, you'll be given an online questionnaire that you will use to submit your report.  Make sure to study it before you do the assignment.  Print it if you have to.  Take it with you to take notes, but don't leave it in plain sight for an employee to see it.  

I wrote a book about my mystery shopping experiences for both written and hidden video assignments.  I include a list of mystery shopping companies that I have worked with and companies that I would consider reputable.  The book is titled Take That Job And Mystery Shop It!.  
There should be no fee to join a mystery shopping company.  If there is, even if it's $2, stay away from them.  Mystery shopping companies should pay you after you complete assignments for them.  
Do not cash any checks before you do any mystery shopping assignment.  There is a popular scam where people are sent checks for as much as $4000 to perform mystery shops at check cashing locations.  These checks are fake.  If you cash them, you will have to repay the bank and all associated fees.  
Read more about mystery shopping scams.