Cheque Cashing Service Locations
and Mystery Shopping
I've done many cheque cashing service mystery shops and I found them to be quite easy to do.  There are some instructions that you have to read just like any other mystery shop.  These assignments can be done in a few minutes and the reports don't take a lot of time to submit.  There were days where I did four or five cheque cashing service locations in an afternoon.
These are also the same locations that scam artists want you to visit.  The scam artist will send out an email that claims that you can be paid $350 per assignment for mystery shopping.  These emails will often times have poor grammar, punctuation, and bad spelling.  They also ask for your name and address to be emailed back to them.  See a sample fraudulent email.  I stress to you -- DO NOT REPLY TO THESE EMAILS.

Mystery shopping companies will not send you an email unless you request one.  No mystery shopper will receive $350 for a cheque cashing service mystery shop.  It just doesn't happen. 

The scammer wants your information so they can send you a check for $5000 or more.  The con artist wants you to go to a cheque cashing service location to wire money to an unknown third party (the con artist).  They may have you go to several cheque cashing service locations and wire several thousand dollars to this third party.  They tell you to keep what you didn't spend. 

Everything looks good for a couple of weeks until you get that cheque back in the mail.  It was not real and now you're stuck paying the bank back $5000 and other fees.  The third party gets away with a lot of money. 

Mystery shopping companies will not send money to you before you do a mystery shop.  You only get paid after a report has been submitted properly and on time. 
Legitimate Cheque Cashing Service Mystery Shops
The real assignments for a cheque cashing service require you to evaluate the service, the cleanliness of the location, and make a small purchase.  You have several options.  They include cashing a check, ordering a money order, or wiring some money.  You can make the money order out to pay your electric bill.  You can wire the money to someone you know -- a friend or relative.  The amount of money can be small.  You don't make a payment to some unknown party.
The visit takes only a couple of minutes, unless there is a long line with one cashier.  The client wants to know about these situations.  Some assignments I had required the cashier to ask for an upsell, like purchasing stamps. 

Cheque cashing service mystery shops pay between $7 and $20 for the assignment, plus reimbursement for fees that you paid.  A far cry from $350 from the scam artists. 
I had to purchase a credit card at several cheque cashing service locations as part of the assignment.  The client wanted to see how the cashier handled the request.  Afterward, I was required to cancel the card and have the money and associated fees reimbursed.  The mystery shopping company told me that this would not show up on my credit report.  However, I did have questions asked about this matter when I applied for a loan later on.
It's important to complete reports and meet deadlines in mystery shopping.  Any report that is incomplete, late, or missing a lot of details, may result in partial payment or NO payment for the work done. 

Not only does the mystery shopper lose out on the money, they may be banned from doing any more assignments with that company.  Mystery shopping is a legitimate business that wants people who are serious about each assignment.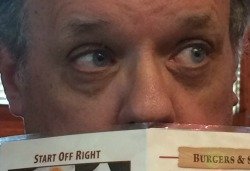 When you're assigned a mystery shop, you'll be given an online questionnaire that you will use to submit your report.  Make sure to study it before you do the assignment.  Print it if you have to.  (Questions like what was listed on a marquee is pretty tough to answer if you didn't look at it.)  Take it with you to take notes, but don't leave it in plain sight for an employee to view.  
I wrote an book about my mystery shopping experiences for both written and hidden video assignments.  I include a list of mystery shopping companies that I have worked with and companies that I would consider reputable.  The book (and eBook) is titled Take That Job And Mystery Shop It!​