Test Drive A Luxury Car
And Make Some Money

How would you like to test drive a luxury car and make money in the process? 
There are many assignments available for all types of vehicles, including luxury cars, for people in the mystery shopping industry.  Many mystery shopping companies are looking for new people to apply for these assignments. 

 The assignment requires you, the mystery shopper, to act like you're looking for a new car.  You have to be prepared to answer questions about the type of vehicle that you're looking for.  Sometimes, the assignment requires you to ask about a specific automobile.  You have to go to the auto dealer website to prepare for the mystery shop.  
Once you walk into an auto dealership, you wait for a salesman to approach you.  Once they do, you will evaluate their presentation.  The salesman will ask you many questions about the type of vehicle that you're looking for and what price point you can afford.  If you can't afford a luxury car, you can tell them a price point that works for the assignment. 
You will not have to present any pay stubs or give your real income information during the mystery shop.  However, you have to be believable.  A waiter for a restaurant looking to buy a luxury car is something a car dealer is going to believe.  You may give yourself away as a mystery shopper.  You have to prepare a story that makes sense before doing the assignment.
During the presentation, you may be asked to take a test drive.  Most assignments will require you to accept the invitation.  If you say "no," you may not get paid for the shop. 

Most mystery shopping assignments have specific details that you must follow.  You have to make sure to read everything before you arrive at the dealership.  There may be some specific questions to ask the salesman during your visit.  

After the test drive, you'll be asked to buy the car.  Once you say "no," the salesman will probably ask you a couple more times before he/she will give you some brochures and a business card.
Luxury Car Hidden Video Assignments
The use of hidden video is growing in the mystery shopping industry.  It can paint a better picture of what is going on in the showroom of a car dealership.  It's also a great way for the employer to critique the presentation.  They can point out what was done right and make recommendations on what can be done better.  Many of my luxury car assignments have been with hidden video. 
Learn more about what you have to do to get set up for Video Mystery Shopping and the legalities therein.

Some luxury car assignments require you to earn a 6-figure income before you can apply.  The thinking here is that someone earning less may not have a swanky vehicle driving into the lot.  A Porsche salesman may be suspicious of a person who drives in the lot with a Toyota Corolla.  The mystery shopper may be a dead giveaway. 

Skip past those assignments.  I've had luxury car assignments where I had to rent a Lincoln Continental for two days.  I had four assignments to do and the mystery shopping company paid the bill.  It was worth it for them and a pleasant ride for me.  [I completed several assignments before with the company.  They normally don't offer to pay the rental unless they can count on the mystery shopper.]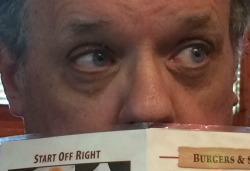 It's important to complete reports and meet deadlines in mystery shopping.  Any report that is incomplete, late, or missing a lot of details, may result in partial payment or NO payment for the work done. 
Not only does the mystery shopper lose out on the money, they may be banned from doing any more assignments with that company.  Mystery shopping is a legitimate business that wants people who are serious about each assignment.

When you're assigned a mystery shop, you'll be given an online questionnaire that you will use to submit your report.  Make sure to study it before you do the assignment.  Print it if you have to.  Take it with you to take notes, but don't leave it in plain sight for an employee to see it. 

I wrote an book about my mystery shopping experiences for both written and hidden video assignments.  I include a list of mystery shopping companies that I have worked with and companies that I would consider reputable.  The book (and eBook) is titled Take That Job And Mystery Shop It!​ 

There should be no fee to join a mystery shopping company.  If there is, even if it's $2, stay away from them.  Mystery shopping companies should pay you after you complete assignments for them.  
Do not cash any checks before you do any mystery shopping assignment.  There is a popular scam where people are sent checks for as much as $5000 to perform mystery shops at check cashing locations.  These checks are fake.  If you cash them, you will have to repay the bank and all associated fees.  
Read more about mystery shopping scams.